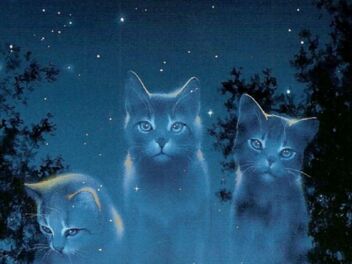 Welcome to the Mistclan's Destiny Wiki
Edit
People can write fanfics, roleplay, and make charats( once i get some lineart), and contribute to character pages. Hope you have fun!
New PCA Rule
Edit
New PCA Rule (Please Read)


You now have 2 weeks after you reserve a character's images to put at least one up for approval. After the two week limit that character's images will go to another user. Thank You--

Moonshine78999

My Talk! 23:57, March 12, 2012 (UTC)MoonshineEdit
The admins of this wki are me (Moonshine78999), Spottedclaw78, and Rainfacestar. If you have any questions, feel free to come to us. Please also take a look at the Page and the Join Page before joining.Moonshine78999My Talk! 22:49, January 22, 2012 (UTC)Moonshine
Describe your topic
Edit
Write a description about your topic. Let your readers know what your topic is about and add some general information about it.
Latest activity
Edit
Ad blocker interference detected!
Wikia is a free-to-use site that makes money from advertising. We have a modified experience for viewers using ad blockers

Wikia is not accessible if you've made further modifications. Remove the custom ad blocker rule(s) and the page will load as expected.